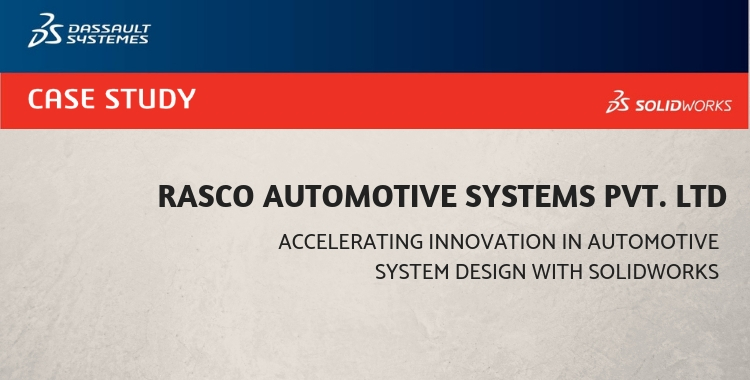 RASCO Automotive Systems Pvt. Ltd. is a leading provider of automotive and mechanical engineering design services to original equipment manufacturers (OEMs). RASCO standardized on SOLIDWORKS design software because it's easier to use, includes advanced large assembly capabilities, and generates product development efficiencies, all of which support RASCO's productivity goals. By moving to SOLIDWORKS, RASCO doubled its revenue in just two years, reduced its design cycles by 40 to 50 percent, shortened time-to-market by 40 to 50 percent. 
Challenge:
Respond to customer demand for accelerated development while simultaneously streamlining the design of new products.
Solution:
Implement SOLIDWORKS design software.
Benefits:
• Doubled revenue in just two years
• Reduced design cycles by 40 to 50 percent
• Shortened time-to-market by 40 to 50 percent
• Innovated three-wheel vehicle for African market
"Using SOLIDWORKS software, we are able to quickly develop and deliver systems that meet and exceed customer requirements. SOLIDWORKS is so easy to use that it hardly requires training, which contributed to our smooth transition and success with the software."
– Aman Bir Singh , Managing Director-