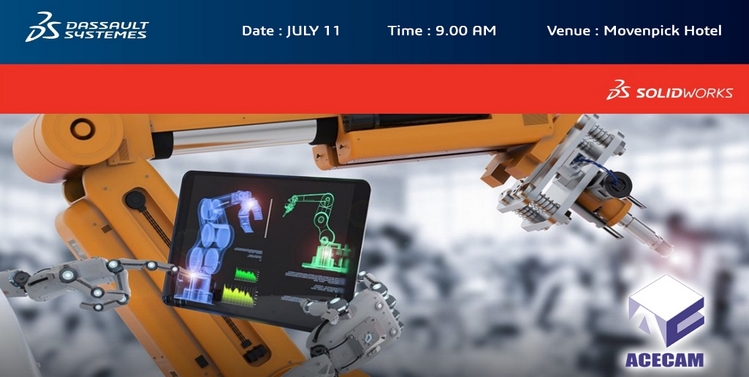 SOLIDWORKS Education Symposium 2018 event held at Movenpick Hotel Colombo on July 11 hosted by ACECAM Pvt Ltd. Many Sri Lankan government universities and leading private institutes have been participated in this event. The event demonstrated how SOLIDWORKS platform benefit to accelerate the educational innovation and Also discussed below topics,
❒ Developing our Skills and knowledge align with dynamic labor market.
❒ Drive innovation through Sri Lankan Education system.
❒ Empower the students with Global Technology throughout their learning experience.
Educators play a vital role in developing next generation engineers, designers and innovators, We at SOLIDWORKS want to help education community to drive innovation in education. Today SolidWorks comes with complete set of capabilities on single platform can help multiple engineering disciplines to work together, from Mechanical engineering to Electrical, Electronic, Mechatronic, Manufacturing, even Material & Process Engineering.
SOLIDWORKS offers more than just a software, it is a fully-integrated design to manufacturing solution helps educators to build comprehensive set of skills of students to become more competitive in todays' world.