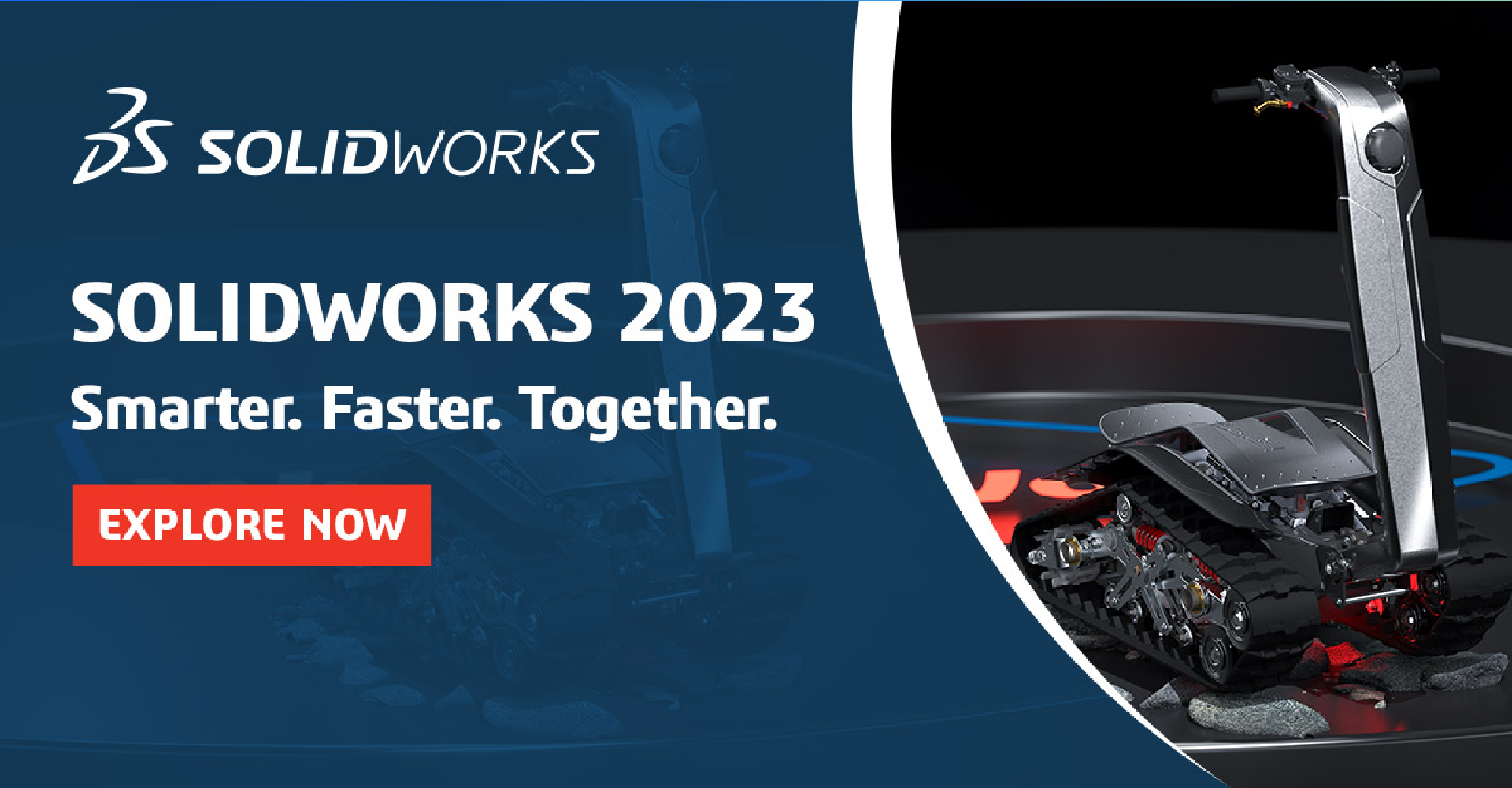 WORK SMARTER 
Drawings and Detailing


• Enable/Disable options to ensure standardization by limiting geometric tolerances to a specific standard.
• Identify overridden values in a BOM table more easily with values turning blue when overridden.
• Display transparent models in drawings with Hidden Lines Removed (HLR) and Hidden Lines Visible (HLV) modes.

Sheet Metal


• Option to apply symmetric thickness with the Base Flange or Lofted Bend features to equalize bend radius values more easily.
• Ability to include the sheet metal gauge value in annotations and cut lists.
• Automatic sensor alerts when you exceed the sheet metal bounding box size limits

Structure Design


• Group similar corners and apply trimming, then automatically apply connection plates with the new Pattern feature.
• Select a set of weldment members of the same size and type and change their size for specific configurations.
• Zoom to a selected corner from the FeatureManager® design tree or the Corner Management PropertyManager.
WORK FASTER
Assembly Design                                                                                                                                                                                                                                    • Optimize resolved mode automatically by selectively using lightweight technology when you load components in resolved mode.
• Be more productive with the ability to save large assemblies faster.
• Speed up your downstream processes by exporting assembly components as separate STEP files.

Assembly Workflows
• Ensure design integrity by automatically replacing lost mate references with alternative mate references, including faces, edges, planes, axes, and points.
• Save more time when designing assemblies with the ability to suppress unneeded Magnetic Mates and Connection Points.
• Speed up assembly feature creation with new end conditions, including Up To Next, Up To Vertex, and more.
Parts and Features                                                                                                                                                                                 

                                               

• Turbocharge the copying of bodies by controlling translation and rotation values with equations.
• Reference coordinate systems in 3D sketches, 2D sketch dimensions, and mirroring to speed up part modeling.
• Create wrap features from sketches that use single-line fonts, also known as stick fonts.
Electrical Design and Routing 
• Include report tables, such as BOM and wire lists, in any electrical project drawing.
• Display connection information about a component in a label that you can dynamically insert into schematics.
• Create better schematics automatically from electrical data in MS® Excel spreadsheets.
• Create splices with multiple circuits to which wires or cable cores are connected.
• Visualize your harnesses segment clearly by viewing its graphical cross section.
• Improve electrical routing design by reorienting the connectors to be parallel to a selected plane.
WORK TOGETHER
SOLIDWORKS Visualize
• Define colors in more ways with the Color Picker and the color swatch palettes.
• See display improvements of Physically Based Rendering (PBR) materials and more in Preview render mode.

Model-based Definition (MBD) 


• View component dimensions in 3D PDF files, including feature dimensions, reference dimensions, and DimXpert™ annotations.
• Detail wedge-shaped features faster with expanded feature recognition.
3D SCULPTOR
• Selection accelerators that speed up geometry selection.
• Net surfacing for creating a subdivision surface using familiar CAD operations, then refine the surface with the intuitive subdivision tool kit, eliminating the need for primitive shapes.

3D CREATOR


•  New Welcome app features tutorials to help new and existing users get started quickly and bring them up to speed on the features and apps of roles they own.
In addition, you can launch other roles straight from the app. You can also access support and user forums within the app.
• Powered by the Design Assistant, the Smart Mate helps you create mates by dragging and holding a component in the position where you want it to mate with
the surrounding components.